Sophos is a worldwide leader in next-generation cybersecurity, protecting more than 500,000 organizations and millions of consumers in more than 150 countries from today's most advanced cyberthreats.
Informanix trusts its entire MSP security practice to the Sophos line of leading-edge firewalls, end point protection, and state of the art anti-ransomware technology. Our solutions architects know Sophos inside and out, and have extensive experience deploying and managing Sophos solutions for clients across Western Canada.
Powered by threat intelligence, AI and machine learning, Sophos delivers a broad portfolio of advanced products and services to secure users, networks and endpoints against ransomware, malware, exploits, phishing and a wide range of other cyberattacks.
Organizations across the world are already benefiting from best-in-class security controls, at a price point that scales right down to even the smallest of organizations without sacrificing the visibility and control required by larger businesses.
2019 Partner of the Year - Canada
Informanix is proud to have been selected as Sophos' partner of the year, for all of Canada, in 2019. Today, we continue leading the Canadian marketplace as a Platinum level partner.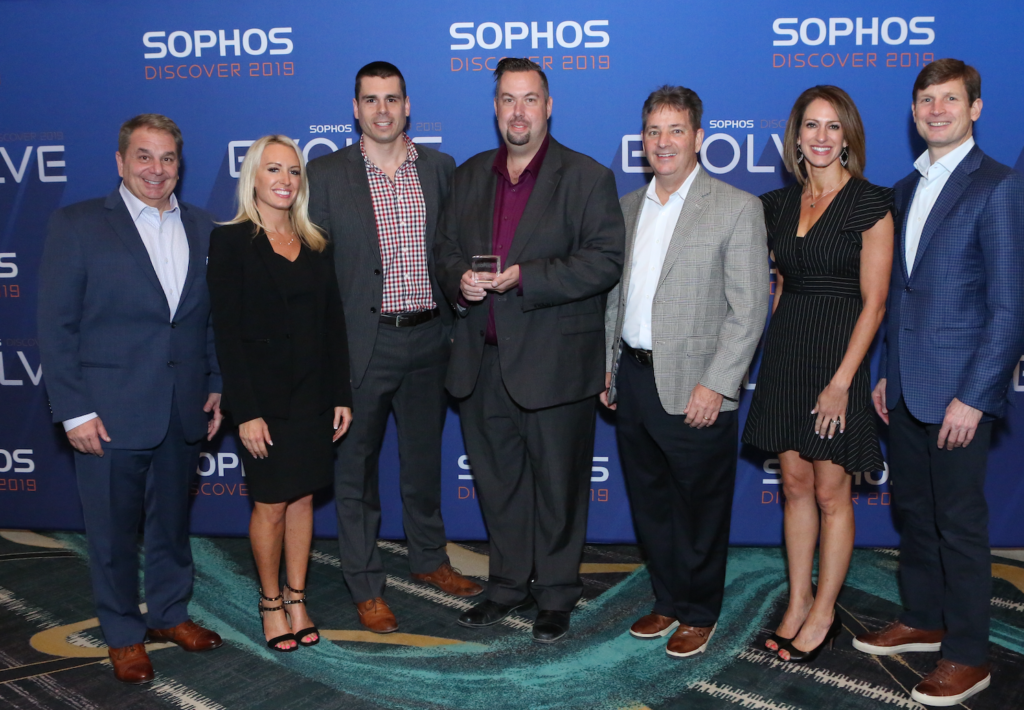 Left to Right: Michael Valentine (Chief Revenue Officer – Sophos), Erin Malone (SVP Sales, Americas – Sophos), Brad Olbort (VP Operations – Informanix), Kyle Molotkin (President & CEO – Informanix), John Keenan (Regional VP Americas Channel – Sophos), Kendra Krause (SVP Global Channel – Sophos), Kris Hagerman (CEO – Sophos)