Informanix solutions architects are trained and experienced in deploying F5's powerful local and global traffic security tools. F5 excels at multi-cloud management, application security, network security, access and authorization, automation, and online fraud prevention.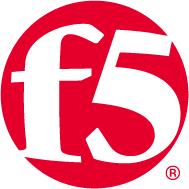 We deploy F5 products including Advanced WAF, BIP-IP and more to target a number of challenges for our clients, including performance, automation, and security. We use F5 to increase the availability and performance of client apps to optimize the user experience, and secure and manage the application infrastructure. We use F5's DevOps automation tools to speed up time-to-market without compromising security and performance, and its multi-cloud management tools to secure and optimize apps across multiple environments.
F5 is a powerful tool in our security arsenal, covering everything from application security, online fraud prevention, access and authorization to network security.